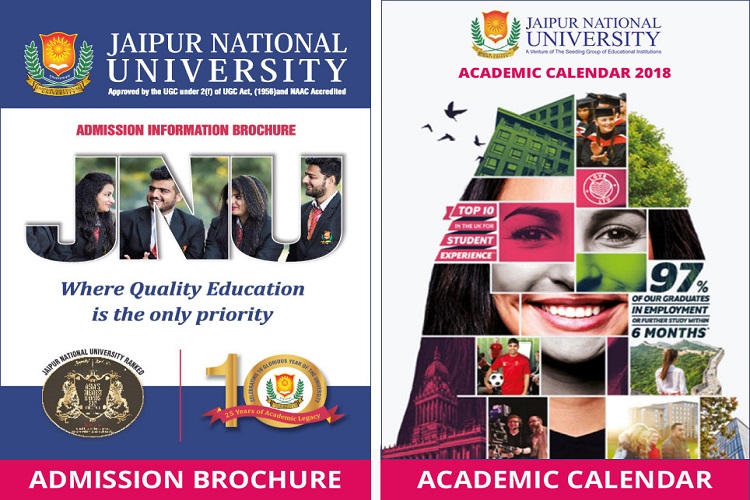 Jaipur National Univerisity (JNU)
WIMS :

Wits institute of management & science
Jaipur National University, Jaipur, a Private self-financed University, sponsored by

Mahima Shiksha Samiti,

came into existence on October 22, 2007 through an Ordinance of the

Government of Rajasthan.

In 2008 after thorough inspection by an expert panel of UGC members, the University was accorded approval under Section 2(f).
With more than 7000 students and around 600 faculty members, the University is offering Under Graduate, Post Graduate and Doctoral Programmes in streams, like Engineering, Pharmacy, Life and Basic Sciences, Business and Management, Education, Law, Mass Media, Hotel Management, Computer and System Sciences, English Language, Social Work, Nursing, Medical and Para-Medical Courses.
All the technical and professional programmes are approved by various regulatory bodies – AICTE, NCTE, BCI, INC, PCI, MCI. The University is the First Private University of Rajasthan to be accredited by the National Assessment and Accreditation Council (NAAC), based on a very comprehensive evaluation and accreditation only after 7 years of establishment.
Mission : Emphasis on student centric learning to inspire critical thinking, personal growth and lifelong passion for learning. Commitment to the highest standards of academic rigour and vitality. Serving social, cultural and economic needs of the community & the society.
Vision : To promote and impart quality professionals and bring about technical education and holistic transformation of students to make them globally competent in this competitive and challenging world.